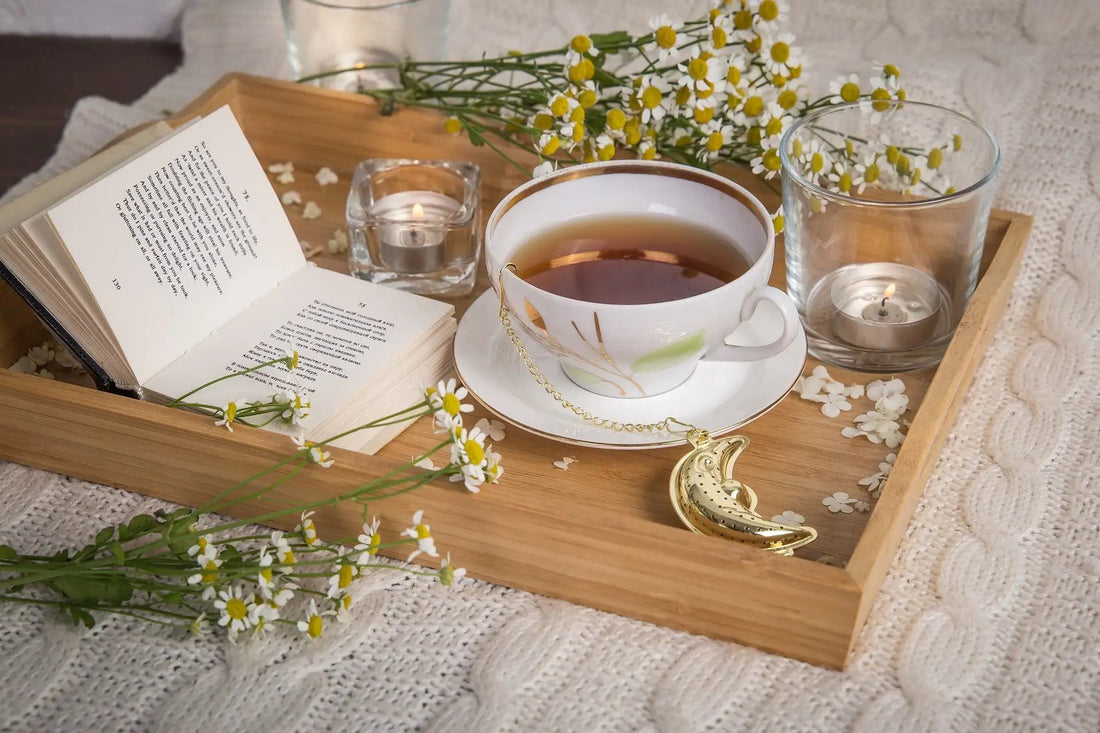 Everything you need to know about the benefits of drinking chamomile tea
What are the benefits of chamomile herbal tea?


Chamomile tea is a natural remedy that can help relieve a variety of aches and pains. Excellent for aiding digestion, reducing insomnia, calming nerves and soothing muscle aches, this healthy drink is infused with a collection of antioxidants and conducive to an active lifestyle.
How to prepare chamomile herbal tea?


Preparing a delicious chamomile tea is very simple and takes little time. All you need to do is pour a cup of hot water over a teaspoon of chamomile flowers, then cover the container and steep for five minutes. If you wish, you can add honey to sweeten the taste of natural flowers. Once your herbal tea is ready, pour a cup to enjoy the health benefits offered by the antioxidants in chamomile.

You will find the version of chamomile herbal tea by following this link:
https://elysee-des-sens.fr/products/tisane-meditation