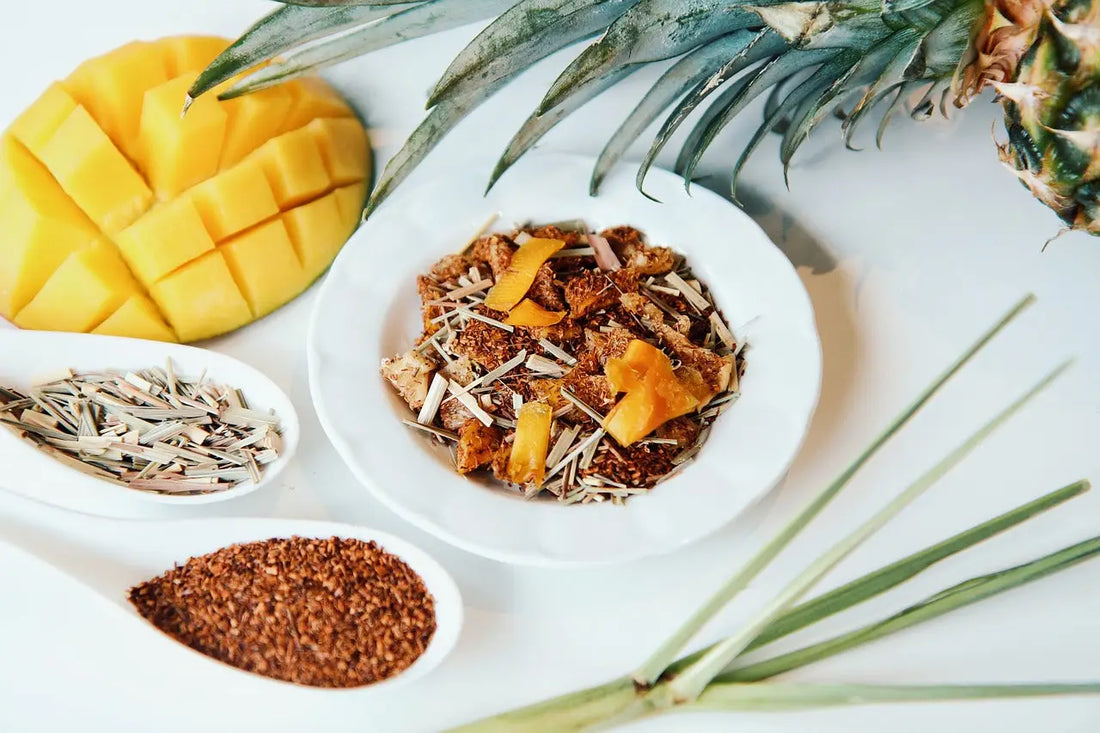 What is Rooibos according to Elysée Des Sens?
Discover Rooibos: A South African Drink Full of Flavor and Benefits
If you're looking for a drink full of flavor and countless benefits, look no further than Rooibos. Originating from South Africa, Rooibos is a caffeine-free infusion that is increasingly popular for its exquisite taste and beneficial health properties. In this article, we will take you to discover this fascinating drink, from its history to its benefits and the many ways to enjoy it.
History of Rooibos
Rooibos, or "red bush" in Afrikaans, is a plant native to South Africa. The indigenous people of this region have known Rooibos for centuries. Traditionally, Rooibos leaves were harvested, fermented, and infused to create a drink with rich aromas and a unique flavor. In the 18th century, European settlers discovered this delicious brew and began marketing it.
Flavors of Rooibos
Rooibos offers a sweet, earthy flavor with subtle nutty notes. It is naturally sweet, which makes it delicious even without added sugar. It's also caffeine-free, making it a calming drink option any time of day. Tea and herbal tea lovers appreciate its versatility, as it pairs well with a variety of flavors, from vanilla and mint to citrus and spices.
Health Benefits
Rooibos is not only delicious, but it also offers many health benefits. It is rich in antioxidants, including flavonoids and polyphenols, which help neutralize free radicals and support cellular health. These antioxidants are also associated with potential benefits for the heart, helping to maintain blood pressure and lower cholesterol.
Additionally, Rooibos contains essential minerals such as magnesium, calcium and potassium, which are important for bone health and muscle function. It is also free of oxalates, meaning it is safe to consume by people prone to kidney stones.
Finally, Rooibos is known for its anti-inflammatory properties, making it an ideal choice for soothing a variety of ailments, from joint pain to allergies.
Rooibos tasting
There are many ways to enjoy Rooibos. You can enjoy it hot, as is, or mix it with other herbs and spices to create personalized infusions. It is also delicious served cold, as iced tea or a refreshing drink. Some Rooibos fans even enjoy incorporating it into cooking recipes, from marinades to desserts.
Conclusion
Rooibos is much more than just a drink; it is a unique taste experience, associated with numerous health benefits. Its rich history and delicious flavors make it a popular option for infusion lovers around the world. So, whether you're looking for new flavors or looking for a soothing drink, Rooibos certainly deserves a special place in your cup. Discover the pleasure of this South African infusion and let yourself be carried away by its captivating flavor and its exceptional benefits.